𝐖𝐞𝐥𝐜𝐨𝐦𝐞 𝐓𝐨 𝐓𝐢𝐫𝐮𝐬𝐮𝐥 𝐖𝐢𝐫𝐞 𝐑𝐨𝐩𝐞 & 𝐋𝐢𝐟𝐭𝐢𝐧𝐠 𝐆𝐞𝐚𝐫𝐬 𝐏𝐯𝐭 𝐋𝐭𝐝
Tirusul Wire Rope & Lifting Gears Pvt Ltd in Chennai is one of the leading businesses in the Material Handling Equipment Dealers. Established in the year 1970, Tirusul Wire Rope & Lifting Gears Pvt Ltd in Parrys, Chennai is a top player in the category Material Handling Equipment Dealers in the Chennai. This well-known establishment acts as a one-stop destination servicing customers both local and from other parts of Chennai. Over the course of its journey, this business has established a firm foothold in it's industry. The belief that customer satisfaction is as important as their products and services, have helped this establishment garner a vast base of customers, which continues to grow by the day. This business employs individuals that are dedicated towards their respective roles and put in a lot of effort to achieve the common vision and larger goals of the company. In the near future, this business aims to expand its line of products and services and cater to a larger client base. In Chennai, this establishment occupies a prominent location in Parrys.
𝐎𝐮𝐫 𝐈𝐧𝐟𝐫𝐚𝐬𝐭𝐫𝐮𝐜𝐭𝐮𝐫𝐞
So as to deliver supreme quality products to the supporters, we have added to an ultra-modern infrastructure. Our cutting edge structure workplace is arranged into different divisions to guarantee the modernize implementation of all business forms. Our production equipments are maintained time to time by our professionals to have their smooth functioning. Apart from these, we have divided the entire unit into various departments such as:
Manufacturing
Sales
Administrative
Logistics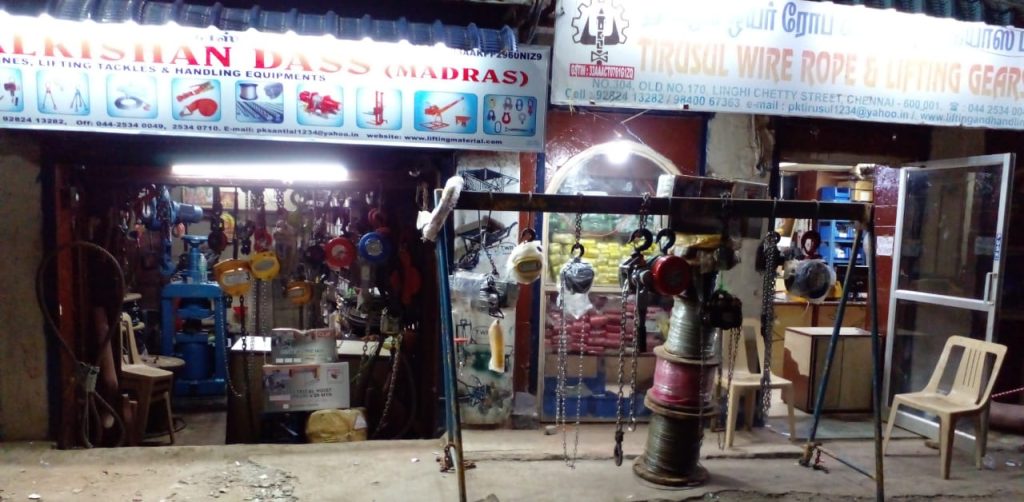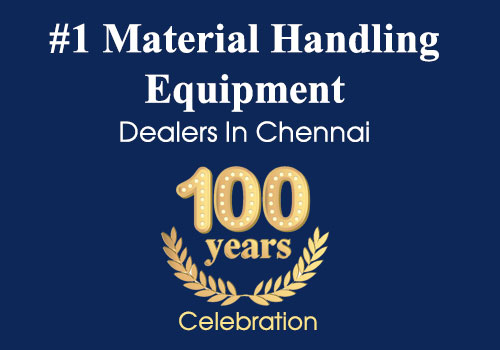 𝐓𝐞𝐬𝐭𝐢𝐦𝐨𝐧𝐢𝐚𝐥𝐬
𝗕𝗲𝘀𝘁 𝗽𝗹𝗮𝗰𝗲 𝘁𝗼 𝗯𝘂𝘆 𝗮𝗹𝗹 𝘀𝘁𝗲𝗲𝗹 𝘄𝗶𝗿𝗲 𝗿𝗼𝗽𝗲𝘀. 𝗢𝗻𝗲 𝘀𝘁𝗼𝗽 𝘀𝗼𝗹𝘂𝘁𝗶𝗼𝗻𝘀 𝗳𝗼𝗿 𝘆𝗼𝘂𝗿 𝗮𝗹𝗹 𝗺𝗮𝘁𝗲𝗿𝗶𝗮𝗹 𝗹𝗶𝗳𝘁𝗶𝗻𝗴 𝗲𝗾𝘂𝗶𝗽𝗺𝗲𝗻𝘁𝘀 𝗮𝗻𝗱 𝗮𝗰𝗰𝗲𝘀𝘀𝗼𝗿𝗶𝗲𝘀. 𝗡𝗼 𝗿𝗲𝗴𝗿𝗲𝘁𝘀 𝗯𝘂𝘆𝗶𝗻𝗴 𝗳𝗿𝗼𝗺 𝘁𝗵𝗶𝘀 𝗽𝗹𝗮𝗰𝗲. 𝗜 𝗴𝗼𝘁 𝘁𝗵𝗲 𝗯𝗲𝘀𝘁 𝗽𝗿𝗶𝗰𝗲 𝗳𝗼𝗿 𝘁𝗵𝗲 𝗯𝗲𝘀𝘁 𝗾𝘂𝗮𝗹𝗶𝘁𝘆 𝗺𝗮𝘁𝗲𝗿𝗶𝗮𝗹.
𝗠𝗮𝗻𝗶𝘀𝗵 𝗕𝗮𝗻𝘀𝗮𝗹
𝗚𝗿𝗲𝗮𝘁 𝗲𝘅𝗽𝗲𝗿𝗶𝗲𝗻𝗰𝗲 𝘄𝗼𝗿𝗸𝗶𝗻𝗴 𝘄𝗶𝘁𝗵 𝘁𝗵𝗲𝗺. 𝗧𝗵𝗲𝘆 𝗮𝗿𝗲 𝗼𝗳𝗳𝗲𝗿𝗶𝗻𝗴 𝗮 𝗰𝗼𝗺𝗽𝗹𝗲𝘁𝗲 𝗿𝗮𝗻𝗴𝗲 𝗼𝗳 𝗮𝗹𝗹 𝗹𝗶𝗳𝘁𝗶𝗻𝗴 𝗶𝘁𝗲𝗺𝘀. 𝗧𝗵𝗲 𝗾𝘂𝗮𝗹𝗶𝘁𝘆 𝗼𝗳𝗳𝗲𝗿𝗲𝗱 𝗶𝘀 𝘁𝗵𝗲 𝗯𝗲𝘀𝘁 𝗮𝗻𝗱 𝘁𝗵𝗲 𝗽𝗿𝗶𝗰𝗲𝘀 𝗮𝗿𝗲 𝘃𝗲𝗿𝘆 𝗮𝗳𝗳𝗼𝗿𝗱𝗮𝗯𝗹𝗲.
𝗥 𝗗𝗲𝗲𝗽𝗮𝗸 𝗞𝘂𝗺𝗮𝗿
𝗜 𝘀𝘁𝗿𝗼𝗻𝗴𝗹𝘆 𝗿𝗲𝗰𝗼𝗺𝗺𝗲𝗻𝗱 𝗧𝗶𝗿𝘂𝘀𝘂𝗹 𝗪𝗶𝗿𝗲 𝗥𝗼𝗽𝗲 𝗖𝗼𝗺𝗽𝗮𝗻𝘆 𝗳𝗼𝗿 𝗦𝘁𝗲𝗲𝗹 𝘄𝗶𝗿𝗲 𝗿𝗼𝗽𝗲𝘀, 𝗰𝗵𝗮𝗶𝗻 𝗽𝘂𝗹𝗹𝗲𝘆 𝗯𝗹𝗼𝗰𝗸𝘀, 𝘄𝗲𝗯𝗯𝗶𝗻𝗴 𝘀𝗹𝗶𝗻𝗴𝘀 𝗮𝗻𝗱 𝘀𝗵𝗮𝗰𝗸𝗹𝗲𝘀. 𝗧𝗵𝗲𝘆 𝗺𝗮𝗶𝗻𝘁𝗮𝗶𝗻 𝗴𝗿𝗲𝗮𝘁 𝗾𝘂𝗮𝗹𝗶𝘁𝘆. 𝗕𝗲𝘀𝘁 𝗰𝘂𝘀𝘁𝗼𝗺𝗲𝗿 𝘀𝗲𝗿𝘃𝗶𝗰𝗲 𝗮𝗻𝗱 𝘀𝘂𝗽𝗽𝗼𝗿𝘁 𝗮𝗻𝗱 𝗾𝘂𝗮𝗹𝗶𝘁𝘆 𝗽𝗿𝗼𝗱𝘂𝗰𝘁𝘀 𝗮𝘃𝗮𝗶𝗹𝗮𝗯𝗹𝗲 𝘂𝗻𝗱𝗲𝗿 𝗼𝗻𝗲 𝗿𝗼𝗼𝗳.
𝗔𝗻𝗸𝘂𝗿 𝗥𝗲𝘀𝗵𝘂
𝗧𝗵𝗮𝗻𝗸𝘀 𝗳𝗼𝗿 𝘀𝘂𝗽𝗽𝗹𝘆𝗶𝗻𝗴 𝗴𝗼𝗼𝗱 𝗾𝘂𝗮𝗹𝗶𝘁𝘆 𝗽𝗿𝗼𝗱𝘂𝗰𝘁𝘀 ,𝗼𝗻 𝘁𝗶𝗺𝗲 𝗱𝗲𝗹𝗶𝘃𝗲𝗿𝘆 𝗮𝗻𝗱 𝘀𝘂𝗴𝗴𝗲𝘀𝘁𝗲𝗱 𝘀𝗼𝗺𝗲 𝗼𝗳 𝘁𝗵𝗲 𝘃𝗮𝗹𝘂𝗲 𝗽𝗿𝗼𝗱𝘂𝗰𝘁𝘀 𝗮𝘀 𝗽𝗲𝗿 𝗼𝘂𝗿 𝗿𝗲𝗾𝘂𝗶𝗿𝗲𝗺𝗲𝗻𝘁...𝗞𝗲𝗲𝗽 𝗱𝗼𝗶𝗻𝗴 𝘄𝗲𝗹𝗹.
𝗠𝘆𝗺𝗼𝗼𝗻 𝗕𝗲𝗴𝘂𝗺